Aviation Products
In 1922 years ago our company has started to produce parts and nits for aviation. Today we produce the most sophisticated hydro-mechanical fuel-supply and control systems for gas-turbine engines. We produce a wide range of units:
axial-piston – output up to 7000 kg/h, pressure – up to 200 kg/cm²
centrifugal - output up to 4000 kg/ cm², frequency of rotation 450s-1, pressure up to 70 kg/ cm²
gear pumps – output up to 10000 kg/h, pressure up to 120 kg/ cm²
fuel-metering units and many other.
Units with label "Made by MPO-Rumyantsev" are mounted on engines of world-known Russian aircrafts - Tupolev, Ilyiushin, Antonov, Beriev and others. Our units provide reliable and effective work of the engines at all regimes and in various conditions.
For over 80 years more than several tens of thousands units of various types and modifications were produced by our enterprise. This experience allow uor specialists to manufacture new types of production in shortest time providing high quality and minimal expenses.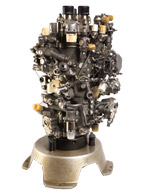 Control Pump NR-59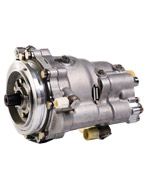 Piston Pump PN-59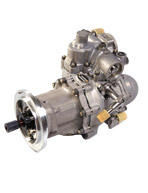 Afterburner Pump FN-59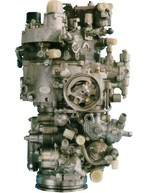 Control Pump NR-31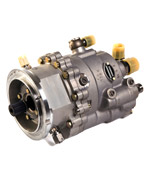 Piston Pump PN-99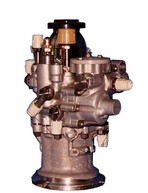 Afterburner Pump FN-31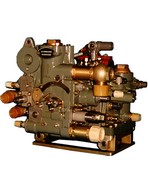 Multifunctional Fuel-control Unit КТА-14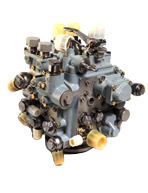 Fuel-control Unit 4212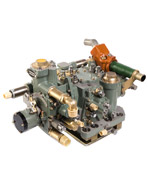 Fuel control unit КТА-5